When:
January 25, 2020 @ 2:00 pm – 5:00 pm
2020-01-25T14:00:00-07:00
2020-01-25T17:00:00-07:00
Where:
Daniel's Home
6220 E. Larkspur Dr. Scottsdale
AZ 85254
Cost:
$60 for regular students $30
Contact:
Daniel Hirtz
(480) 269-7861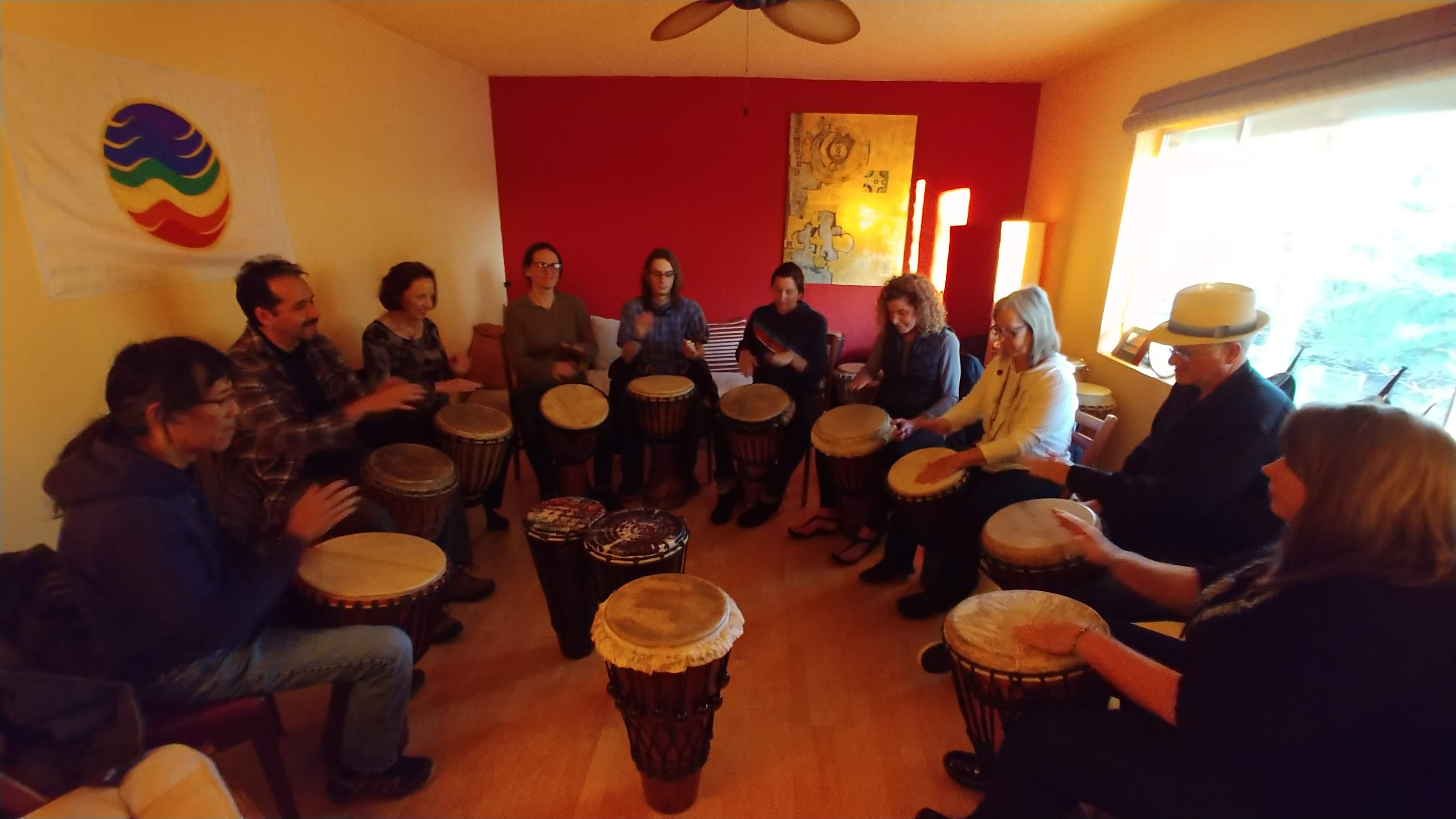 Take you drumming skills to the next level!
Do you have some experience in drumming? Did you do the "Drum and Rhythm Basics" class with me? Have you practiced with me for some time in the "Basic Pattern Practice Class"? Do you bring basic knowledge and a little bit of experience with you?
Then you qualify for this fun and intense practice drum clinic at Daniel's comfortable drumming practice room! After this class, you will feel like a drummer like you never did before. But that's not all… you also will simply feel amazing because of the impact such drumming immersion has on the way you feel, both physically and emotionally.
Immerse yourself in simple and more complex poly-rhythmic patterns. We will build these grooves with great care and attention to detail. Everybody's skill level will be taken into consideration.
This workshop allows the time to go deep into the various grooves we will practice. This way you will have the opportunity to build your skill, retain the material and become a much better drummer in a matter of an afternoon.
In this workshop, you will:
Build your skills through proven methods of practice and retention
Practice whole body grooves through clapping, stomping and chanting rhythm
Work on sound production while keeping your hands safe
Go deeper with grooves you already know
Learn new grooves – supported by written notes for you to take home
Start to play solo (independent of your skill level)
Unlock your storytelling creativity
We will also
Experience and understand the beneficial effects of drumming on your energy flow
Through specific ways of playing explore the healing power of drumming
Open new channels in your nervous system
Balance your left and right side through bilateral exercises
Have fun, enjoy deep relaxation and invigorating energy flow
Drumming is like an active, communal meditation that helps you to be fully present in the here-and-now.