When:
November 2, 2019 @ 2:00 pm – 5:00 pm
2019-11-02T14:00:00-07:00
2019-11-02T17:00:00-07:00
Where:
Daniel's home
6220 E. Larkspur Dr.
Scottsdale
AZ 85254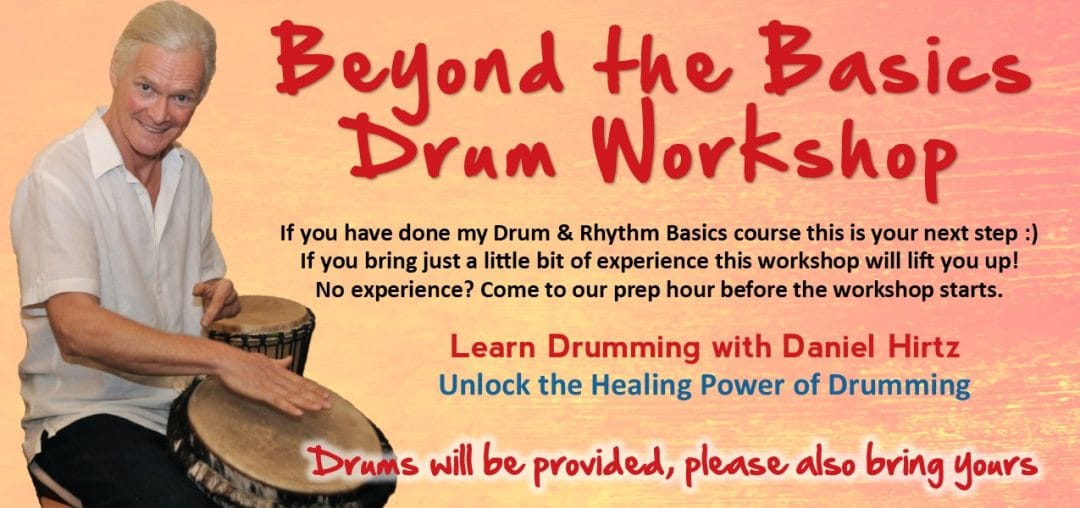 Isn't it amazing how much fun drumming is once you understand the basic, simple ideas? Beyond fun, together we created a profound experience drumming and focusing on our beat. Isn't it so helpful to actually understand what to do? You open a door and enter a new realm – the realm of rhythm and drumming, sound and vibration. When we intentionally connect we feel invigorated, inspired, fulfilled.
What comes next? Practice, play, repeat…
That is the only way. So we to get together to learn a few more basic patterns, play with each other and share what questions and observations come up. The pace of the group is always adjusted to include everyone.
Here are a few topics that we will touch on:
Various left-right (bilateral) exercises
More subtleties in sound generation and practice rounds for all of them.
Clapping, stomping, speaking: percussion without the drum for mental clarity and brain training.
Learn a few new patterns. Written notes to take home will be provided.
When learning a well-chosen new pattern we don't only learn it in order to play better but to have this pattern work on us. This way we unlock the therapeutic power of drumming.
As a pattern/movement is discovered it has a synergistic effect on us because it involves both hemispheres of the brain. We left one understands and perceives more and more detail while the right one feels it and "gets" it.
We allow patterns to move from the outside in by allowing enough time, by always watching our posture, by making drumming a form of active meditation that opens our body and energy system layer-for-layer.
Deep seeded tension and stress dissolve into the rhythmical pulse as we come to the middle. You will be amazed by how relaxed you will be after a few hours of drumming.
We will take good breaks for your hands and mix it up with other exercises that give you a whole-body rhythm experience.
Click here to download the flyer.
The depth our of our exploration into the beat has no limit. It's infinitely deep. When we first explore it we realize that we don't have the inner "resolution" to perceive that depth but with every practice round our perception becomes finer and finer. We realize that with every step toward greater alignment of our beat the energy flow grows. There any limit to how much energy we can get going.
Drumming Fun – Relax, Connect and Heal